Ah, the lowly Service Advisor. We get abused by the customer, the technician, the service manager, parts suppliers, and the walk-in salesman, not necessarily in that order. Somehow we are expected to make everyone happy, keep gross sales numbers up, maintain profitability, generate great CSI (Customer Satisfaction Index), and do it all with a smile and a positive attitude, even after some jerk on the phone just raked us over the coals for something completely out of our control. We are probably the most abused and least trained group in the automotive industry. But no more my friends! Welcome to The Service Advisor's Desk!
About the Author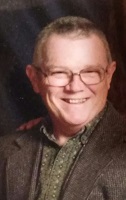 Service Advisor Desk Articles By: Bruce McDowell
Bruce is currently a Service Advisor for Garber Diesel Service Truck & Trailer Service Center.
Bruce's credentials include: AMAM through AMI, ASE Certified Service Advisor, Ford Motor Company – Master Service Manager, Master Service Advisor, Master Parts Manager, Master Warranty Administrator plus 2 Management Degrees, Stationary Engineer License, and Retired Navy. And above all… modest.