If you've been following the entire Service Advisors Guide, you have probably noticed that I am a huge advocate for the Preventative Maintenance Inspection or PMI. The PMI not only provides another opportunity for increased sales for the shop, but it also lets your customers know that you have inspected their vehicle and provided them with the information they need to keep their vehicle moving safely and dependably for the least amount of investment.
I have worked at four different dealerships and consulted with several independent shops. Everyone one that did not already have a PMI system in place, I insisted they create one. The first and biggest challenge is getting everyone on board with the idea. Done correctly, I can almost guarantee that the PMI will increase sales. Notice I said if done correctly.
First is getting management to go along. The most effective way I have found here is to say something along the lines of, "Give it 90 days and if you don't see a positive benefit, then you can go back to your old way." I've not yet had anyone go back.
The second and hardest step in initiating a PMI system is getting the techs convinced. Some see it as a waste of time, others as "just another sales gimmick to get into the customers' pockets". Arguably, either could be correct depending on how and why services are presented. That's where you, the advisor, come in.
Hopefully, everyone will see the immediate benefits of properly conducted PMIs. If not, here are a few ways to get the resistant technician to cooperate.
The least effective way to handle this situation is to have the management say "We are going to do this. No option!"
Advise the techs that anything they find, they get to fix. This ensures no "down time". If things get a little slow, you can start calling people in for the recommended service.
The last resort can be to pay the techs for each properly completed PMI. For example, in one shop, I paid .3 for every completed PMI. I also reduced payable hours by .3 if there was no PMI or was not completed correctly. It wasn't long until everyone was playing along nicely.
One of the hot terms recently in the automotive industry is transparency, meaning that there is no hidden trickery going on and there is an intentional effort to show and tell every aspect of the repair process. Digital inspections and recording digital pictures make this job so much easier. Even if your shop does not perform digital inspections, digital cameras or cell phones are relatively cheap and will pay for themselves in no time. Being able to show proof that things are the way you say increases a customer's trust and therefore willingness to approve a particular repair or service.
Another plus of keeping digital records is for that "special" customer that says his fuel tank was full when it came to your shop, or that scratch wasn't there before. Having digital proof that the fuel level was ¼ when it arrived or that the windshield was already cracked can usually diffuse these situations quickly. Rather than accuse a client, I usually respond with "Maybe you just hadn't noticed it before." Or as in one case, a lady came in to pick up an older Ford Bronco that had the spare tire mounted on the back tailgate area. She said that the spare had been there when it came and we would have to replace the missing spare tire and wheel. The digital picture clearly showed that the spare was not there when the vehicle arrived. (Recording date and time can also be a plus). I suggested that maybe her husband had removed it before she brought it in for safe keeping. Challenging a customer that you suspect is trying to get over on you may make you feel good, but will alienate that client and you could easily lose that customer. Who knows, they may be telling the truth.
Even with all the proof and convincing that a customer could have, they may not approve the service. Don't feel like you've failed if they say "no". You don't know their finances or what other issues are going on in their lives. Just make the recommendations and follow up later. Some bosses push to sell everything possible TODAY. I suggest more of a soft sell. I know that I can instantly tell when dealing with a TODAY salesperson and will walk away as soon as I get that feeling. Building rapport and trust with a customer will yield more sales in the long run than you can usually get in a one-time visit. You have to find your own way through this, and knowing the customer will definitely help.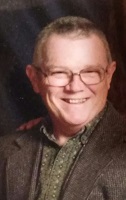 Article By: Bruce McDowell
Bruce is currently a Service Advisor for Garber Diesel Service Truck & Trailer Service Center
Bruce's credentials include: AMAM through AMI, ASE Certified Service Advisor, Ford Motor Company – Master Service Manager, Master Service Advisor, Master Parts Manager, Master Warranty Administrator plus 2 Management Degrees, Stationary Engineer License, and Retired Navy. And above all… modest.