It has been said that the phone is the Life Blood of the repair shop. Most, if not all of the vehicles that pass through your shop start with a phone call. Being able to correctly handle that call can make the difference between "Get Car in Shop" and losing a sale.
We have a running joke here that "Some people should not be allowed to answer the phone." We've all had that terrible person answer the phone that seemingly does their best to NOT help you. It begins with an answer that you can't understand. The person answering has said the same thing the same way so often that they don't even think about what they are saying. I'll often respond with, "I'm sorry. Who did I call and what's your name?" They then proceed to put you on hold or transfer you to someone that doesn't even pick up.
I recommend the following tips for answering the phone:
Answer on the second ring. Sometimes your phone may ring but theirs hasn't. Picking up before they are expecting you to, can throw them off to begin with. If you haven't answered by the 3

rd 

ring, they begin to wonder if you are too busy to handle their problems. If you have more than 1 incoming line, it can be difficult to answer when already on another call. A good rule is to have a second person who understands that if the phone rings a third time, they are to answer it.
Pause and smile before you answer. Believe it or not, people can "hear" if you are smiling. You need to clear your mind from the last customer that talked bad about your Mom and your dog. This new caller has no idea, nor do they really care about what you are dealing with. They are concerned about their problems. Having your mind open to listen carefully to this customer can give them the sense that they are the most important person in the world.
Talk slowly. You'll notice I did not say at your normal rate. If you are a fellow coffee fiend, you may have a "normal" rate of talking that is beyond what others consider normal. Especially when ten other things are going on at the same time.
Remember, the ultimate goal is "Get car in shop". In the few short minutes, you have a potential customer on the phone, you have to convince them that you can make their problems go away. While they will normally ask the "How much?" question, what they really want is for their problems to be resolved, and you can't do that without getting the vehicle to your shop.
Let me give an example. We had partnered with a local tow company for a while. When a customer was Googling for a tow, both our names came up. The customer called the tow company first and then called us. We both quoted the exact same charges and time for pick up, but my shop got the job. We then sent the tow company to pick up the vehicle. The tow company owner was upset and wanted to know how we got the job instead of them. (We get a percentage of any tow we send to them.) I tried to tell him and even offered to train their receptionist. He was too upset to even consider it. In my opinion, that company has a totally wrong perception of how to take care of customers. No customer wants to feel like you are doing them a favor to even talk to them.
In the case of a tow, for example, always ask first, "Are you safe?" This lets them know that you are more concerned with their safety than making a sale. Next, make sure they can get where they are going. "Do you have a ride coming or shall we take you somewhere?" If they are on the road, chances are good they were headed somewhere. If they are still panicked, you can follow up with, "Mr. Customer, we are going to take care of your vehicle, but right now taking care of you and your immediate needs are most important."
If you pay attention, you'll discover that most calls deal with the same 3 questions: "Do you do (whatever service)?", "When can you ____ ?" and "How much will it cost?" The first 2 are easy, you do or you don't, and check the schedule. Then comes the dreaded "How much" question.
Here are some "easy" answers for the "how much" question:
Is it a menu item? For example, an oil change, alignment, or tire rotation are. If there is a menu price, share that.
Another response can be, "I wouldn't want to mislead you. Let's get the vehicle in and have it inspected by my technician. Then I can give you an accurate estimate." Then quickly follow up with "Would 2:00 this afternoon be a good time to drop it off?"
There are some other responses that can work but we are out of time and space for this subject. If you would like more on this subject, leave a comment, and we'll discuss it further in another article.
Until next time.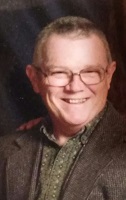 Article By: Bruce McDowell
Bruce is currently a Service Advisor for Garber Diesel Service Truck & Trailer Service Center
Bruce's credentials include: AMAM through AMI, ASE Certified Service Advisor, Ford Motor Company – Master Service Manager, Master Service Advisor, Master Parts Manager, Master Warranty Administrator plus 2 Management Degrees, Stationary Engineer License, and Retired Navy. And above all… modest.