The call came in from a customer that was very distraught and sitting on the side of the road. "My truck is making a (imagine the sound effect) noise! I think it's the turbo. How much is that?"
"Mr. Customer, my first question is … Are you safe and off the road?"
"Yes, but there is also white smoke and then black smoke from the exhaust. Could it be injectors? How much is a set of injectors?"
"Mr. Customer, the first thing we need to do is get you off the side of the road, get your truck here so we can accurately diagnose the problem, and then I can give you an accurate estimate. Shall I send a tow truck for you?"
"Yes, but I need to get home right away."
"No problem, we can arrange to get you home. I'll send a tow truck for you."
So far, everything is going according to plan. The vehicle arrived, and it was downhill from there. The first clue was when the tow truck driver rolled his eyes and wished us luck.
By the time the truck was dropped off, it was already about 4:30 on a Friday afternoon. (Positive motivation for techs to start a new job).The owner was adamant about getting some kind of diagnosis right away. The advisor noticed fuel dripping under the truck and mentioned that. Turning the key to the on position resulted in a VERY noisy fuel pump. This truck had been modified and had a FASS fuel pump installed. The advisor took pictures of the leaking pump and showed them to the owner. The advisor advised (because that's what they do) to have the known leaking fuel pump replaced and then continue diagnosis to determine if other repairs are needed. The customer agreed, a pump was ordered for delivery on Monday, and the owner was taken home.
Monday morning: The owner was waiting at the door before the shop opened. He had called into his work and taken the day off due to the stress of having his truck worked on. We told him that UPS doesn't normally deliver until early afternoon and that he should go on home and relax. We would call as soon as we had a more complete diagnosis. Unfortunately, he did not heed that advice.
The customer wandered around in the shop asking each technician what he thought the problem was and how much it would cost for repairs.
Mistake 1 – Advisors are not supposed to diagnose
Mistake 2 – Letting the customer "hang out" in the shop. Shop policy "suggests" customers are not allowed in the shop.
Mistake 3 – Allowing the customer to talk to the techs. Shop policy states customers are to be directed to the front.
Mistake 4 – Techs gave advice and estimates without a diagnosis.
This is where it began to sound like an ASE test.
Service Advisor A states, "Let's fix the known failed fuel pump and continue diagnosis."
Technician A states, "You don't even need that pump. I'd eliminate it and go on."
Technician B states, "White smoke always means failed head gaskets or cracked head."
Technician C states, "It might be injectors. I'd recommend a set of high-performance injectors."
Technician D states, "It's probably the turbocharger."
Now it gets even more interesting. Apparently, the customer just bought the truck. It has had a lot of high-performance mods from injectors to turbo to "Fire Ring" heads. He calls the previous owner who sends him to the shop that did all of the performance mods. They politely (no, not really) inform him that there is no warranty on performance service.
All of this occurs before the truck is even properly diagnosed.
So now the owner is totally confused. He's convinced that the previous owner sold him a broken truck, we are incompetent and don't know what's going on, all shops are dishonest if they don't offer a warranty, and the whole world is out to get him.
At this point, he has lost all faith in us and starts calling other shops in the area. A couple of them call us before committing and decline the job after they learn what's going on. (Smart move on their part)
Finally, we are told not to make ANY repairs to the truck. A tow truck shows up the get it and the truck goes away un-repaired. Lost sale.
On one hand, I'm not terribly upset about losing THIS customer. On the other, it really grates me to lose not only a sale but a customer.
Lessons learned: follow your own rules; they are there for a reason.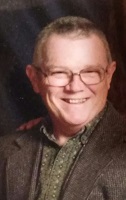 Article By: Bruce McDowell
Bruce is currently a Service Advisor for Garber Diesel Service Truck & Trailer Service Center
Bruce's credentials include: AMAM through AMI, ASE Certified Service Advisor, Ford Motor Company – Master Service Manager, Master Service Advisor, Master Parts Manager, Master Warranty Administrator plus 2 Management Degrees, Stationary Engineer License, and Retired Navy. And above all… modest.