Welcome to the first article of our Service Advisor's Desk series! The goal of this series is to assist you in the daily operations of your position from a guy that has been in the trenches as well.
Here is some personal background, so you will believe that I can relate to your struggles. After retiring from the Navy in 1996, I got into this crazy business because of my baby-boomer, gear-head love of cars. Since then, I have held every position from Service Advisor/Manager at four independent shops to Service Operations manager at Ford dealerships. I have two management degrees, AMAM certification from AMI, ASE Service Advisor certification, and have completed a master certification for every service position with Ford Motor Company. In 20 plus years in the industry, I have probably seen most of the issues you have and will run into.
Whether you are new to this line of work or an old salt, there should be some good information here for everyone. Terminology sometimes changes, and the internet and social media have definitely changed the way we do business. Our clients are not necessarily more knowledgeable about vehicles, but they are more tech savvy about finding information and especially about researching your shop online. Good or bad reviews can make or break a shop in today's info-rich world. We used to say "A happy customer might tell someone they know about you, but an unhappy customer will tell everyone they know." That's not so true anymore—an unhappy customer will tell the whole world!
So the first rule is Don't Panic. One of the most important assets of the successful service advisor is the ability to keep calm under fire, and there can be a lot of shots coming from multiple directions. The quickest way to escalate a potential explosion is to participate in it. Keeping your calm even when someone else is ready to blow can help bring the situation down to a manageable level. Having practiced what you want to say before you have to say it prepares you for the questions that are sure to follow. If something comes up that you are not prepared for, "Let me research that and get back with you. Is this the best number to reach you?" will get you a lot farther than "I don't have a clue." Creating a reason to get off the phone and cool down relieves the pressure of coming up with something off the cuff and gives a chance to provide a professional response. Again, Don't Panic!
Second rule – Learn from your mistakes. When training new "recruits," I always advise them to review every meeting—whether it's with a client, technician, or whoever—and to consider "How could I have made it better?" This is especially useful when things get confrontational. Look for signs that things are going poorly and try to head those off as soon as possible. If there's a senior advisor or manager that you can hand off or turn over to, then let them try to diffuse the situation. Sometimes a new face can calm the whole ordeal down. If they are successful, then ask or observe how they handled the situation. It has been said "A smart man learns from his mistakes. A wise man learns from the mistakes of others." This is certainly true in our industry.
Another pointer is to ask your manager how much you are authorized to do in order to make a customer happy. For example, a number of years ago I was a service advisor at a dealership that ran an oil change special for a specific dollar amount. One particular customer had an absolute meltdown because his invoice included taxes, which made the total more than the advertised price. Advisors at that dealership were not authorized to make any changes to an invoice. I contacted the service manager who also refused to remove the tax charge. The entire counter and waiting area erupted into a major argument over tax on a $19.95 oil change. Looking back, I would have been very happy to reach into my own pocket and give the guy his $1.29 back. Once I reached a position where I could make the rules, I always authorize my advisors to "give back" up to 10% of the total. But be cautious with this policy! Once a customer gets a "discount", they will expect it every time.
In a later article, we will discuss how much a happy customer is worth in dollars and cents. Until then, happy trails to you.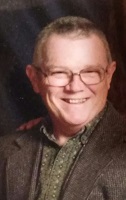 Article By: Bruce McDowell
Bruce is currently a Service Advisor for Garber Diesel Service Truck & Trailer Service Center
Bruce's credentials include: AMAM through AMI, ASE Certified Service Advisor, Ford Motor Company – Master Service Manager, Master Service Advisor, Master Parts Manager, Master Warranty Administrator plus 2 Management Degrees, Stationary Engineer License, and Retired Navy. And above all… modest.