At 20+ years in the industry, I have seen a lot of changes, especially in how we do business.
Back in 1997 when I was at my first shop, I did have a computer and a management system, but we were still "writing tickets" on paper. The back wall of the office was lined with MOTOR manuals, and the phone was our main method of communication. Sometimes reaching the vehicle owner for approval or an update was difficult. We thought we were really high-tech when we purchased pagers to send along with our customers.
The concept of a PMI (Preventive Maintenance Inspection) was a new idea, and we spent a lot of time and effort in developing one. It was crude, typed lettering with hand-drawn lines to make a grid and then copied. Invoices were printed on a dot-matrix printer. I can still hear that sound in my mind.
The next major high-tech change was when the techs actually had a computer of their own in the shop instead of having to come into the office. They still had to take turns for access to any information systems. ALLDATA was only available on individual discs for each manufacturer, and you had to change discs to change vehicles since there was no online information. Dial-up was the only internet access until an amazing new invention called satellite Internet came along. It was faster, but you might have lost communication if there was a storm in another part of the country.
Fast forward 20 years. Today, the possibilities seem endless. Texting has become not only a very efficient way to reach our customers, but it still amazes me how fast people respond to a text. The digital inspection and ability to send pictures and videos so that the owner can see exactly what we are seeing has vastly improved the trust factor or believability of what we advise to our customers. Techs in the shop now carry tablets instead of clipboards and can access information on the spot. Laptops have replaced most scanners, and some shops even provide the opportunity for customers to watch their vehicle online while it's being serviced.
At my shop, we perform roadside service calls and towing. With mobile tracking, I can tell where the service truck is and approximately how long until they arrive on the scene. A dashcam allows us to watch and record the service as it progresses. No more claims of late arrivals or poor cooperation from our technician in the field. It's all being recorded.
An interesting option with a newer management system is an online portal for each customer where they can have access to the history of all of their vehicles. We can even attach pictures and videos to each labor line on the order for the owners to review at any time in the future. The fleets we deal with are especially impressed with this ability to view any service done electronically and track mileage on a set of tires, for example. Making appointments online is not really new, but that is another plus to the newer systems.
Now it's confession time. I'll admit I am not the most tech-savvy person. When my children come to visit, I usually hand them my laptop and/or phone and say, "Fix this please". Adjusting to some of the advances in technology have not always been as easy for me as it is for some of the younger generations. Still, I can see the advantages of newer systems and technology for both us and our clients and am at least willing to try new processes. Let me also say here that new is not always better. Each shop has to find its way through the myriad of options and decide what works best for them.
As with most things, there's always a tradeoff. You can't have everything. In the words of the Rolling Stones, "You can't always get what you want." While digital communication seems to be faster and more efficient, there is some disconnect of the tonality of actual speech. We've all had a text that came through that we've interpreted as something completely different from what the sender intended.
One of the challenges with a web-based management system is if you lose your internet connection for some reason, you are dead in the water. Also, it seems like something is always updating and about the time I think "OK, I've got this", things change.
Still, for all the challenges and steep learning curves, I support the advancements technology has brought and hope you can too.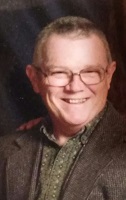 Article By: Bruce McDowell
Bruce is currently a Service Advisor for Garber Diesel Service Truck & Trailer Service Center
Bruce's credentials include: AMAM through AMI, ASE Certified Service Advisor, Ford Motor Company – Master Service Manager, Master Service Advisor, Master Parts Manager, Master Warranty Administrator plus 2 Management Degrees, Stationary Engineer License, and Retired Navy. And above all… modest.